We drove to the Arboretum last week, one of the few times I've had any company in the back seat of Heather's car. I got excited when we picked up my Juneau friends George and Debbie  to sit with me, so I could get up into George's lap and see out the window without teetering, which is usually what I'm complaining about when I'm doing all that whining  in the car (despite much speculation otherwise). Anyway, being able to actually see where we were going, I took notice when our route took us past the Chloe Apartments, which is definitely where I want to live if we ever decide to forsake Magnolia for apartment living. I mean, they named the building after me, right? I should hope so. (Whereas, as I must explain to my younger readers,  I was named after the character Chloe O'Brian in 24, a TV show about American counter-intelligence forces from so long ago that it provides a good indicator of why I'm starting to think about senior living.)
So in a rare moment when Mike wasn't at his computer reading about sports, I decided to sneak over to the keyboard to look it up. And I liked what I saw: modern apartments with huge windows, landscaped courtyards, a rooftop deck with mountain and city views, pet-friendly with plenty of pet play spaces, and close to a Trader Joe's, the Seattle U campus and the Arboretum. Seemed like the perfect locale for my senior years, whenever it may be that chasing after my ball loses some of its luster. I don't want to break my plan to Mike and Heather quite yet, however, not after they spent all that time and effort replanting the rhododendrons in the front yard.
But look at my namesake apartments! I could definitely dig it!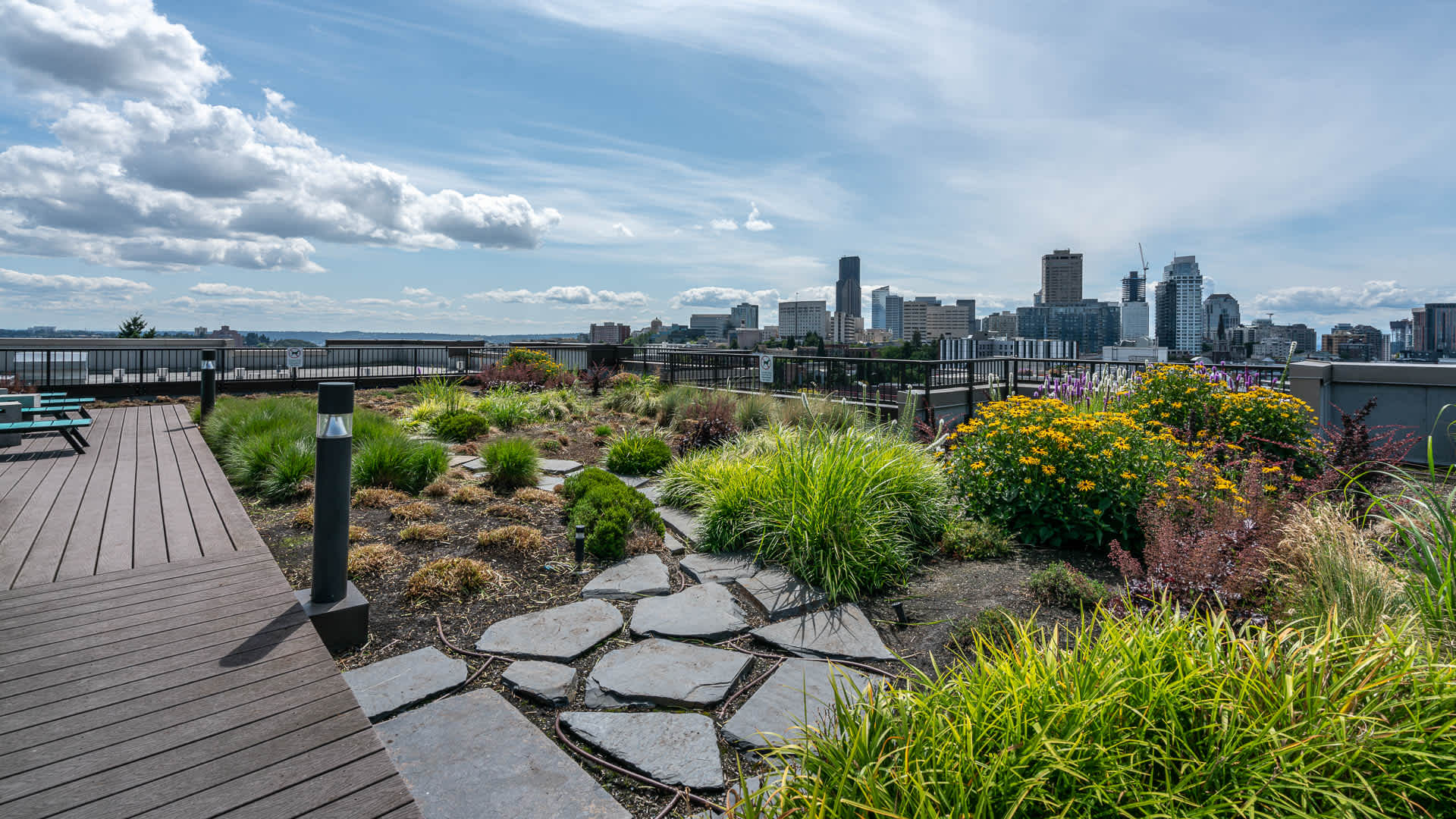 Then I got to thinking about all the other Chloes I might find if I looked around. Unfortunately, a French restaurant in Seattle's Laurelhurst neighborhood that shared my name (Chloe Bistrot) closed before I ever got the chance to enjoy any tasty leftovers from its kitchen. Further search revealed several other restaurants around the country that have copied my name without permission, as well as a restaurant chain with locations in the USA, Canada and Europe. And that's  not all.  I also found a dachshund-chihuahua mix who's 14 years old and looking for a home, a winery and women in pursuits from student to artist to actress to graphic designer to papermaker to hair stylist to fitness instructor to lawyer to yoga instructor to nanny to journalist to performance artist to dog walker to belly dancer.
Among all these other Chloes, I may not be the sharpest pencil in the pack. But I am the only one with my own umlaut (ë).